ComplyPro Hose Tagging System
On Site Printing Solutions for Hose Identification
Certags Heavy Duty Clear Wraps have been designed specifically for Hose identification and industrial applications.
Hose assemblers and those offering hose management systems require a great deal of print flexibility in order to service their client's requirements. For this reason, Heavy Duty Clear Wraps are designed specifically for use with our ComplyPro thermal transfer printer.
Thermal transfer printing gives some of the most durable print results that can be achieved in-house, this coupled with the industrial strength of Heavy Duty Clear Wraps makes the finished product extremely professional and hard wearing.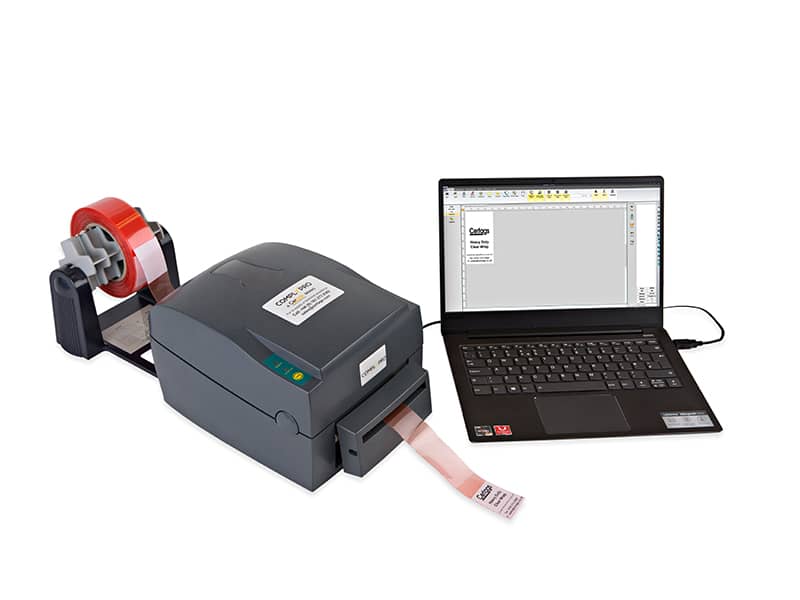 Design and Print Your Label
Using the ComplyPro Label Designer, design and print your own labels.
Peel Film
Peel the adhesive backing on the Heavy Duty Clear Wraps.
Wrap Label
Wrap your labels, starting with the printed area. The clear laminate will seal and protect your information.
Tagging complete
Your tag is secure and ready to go!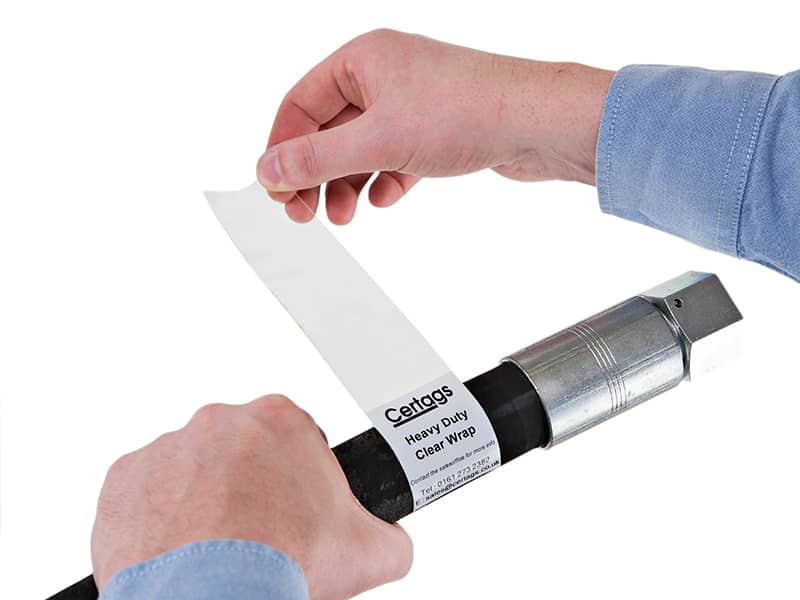 Tag and Label Features
Our tags and labels are:
Waterproof

Chemical resistant

Oil resistant
UV stable

Heavy Duty & Hard Wearing

Comes with a high-tack adhesive

Customizable information

Fully protected and visible information thanks to the clear wrap-around tail

Come in different tail lengths, suitable for all hose sizes

Full laminate

Print on-site, saving time and money!
To view our complete list of hose identification tags, click here.
We're here to help.
Our team is happy to provide suggestions and answer any questions you may have, as well as send you complimentary product samples relevant to your needs.
Customer Testimonials
Formed in 1992, Merseyflex supplies various industries with all types of industrial hose and fittings from their head office in Liverpool and newly launched site in Aberdeen. See how the ComplyPro integrated with their business and helped streamline their tagging processes.