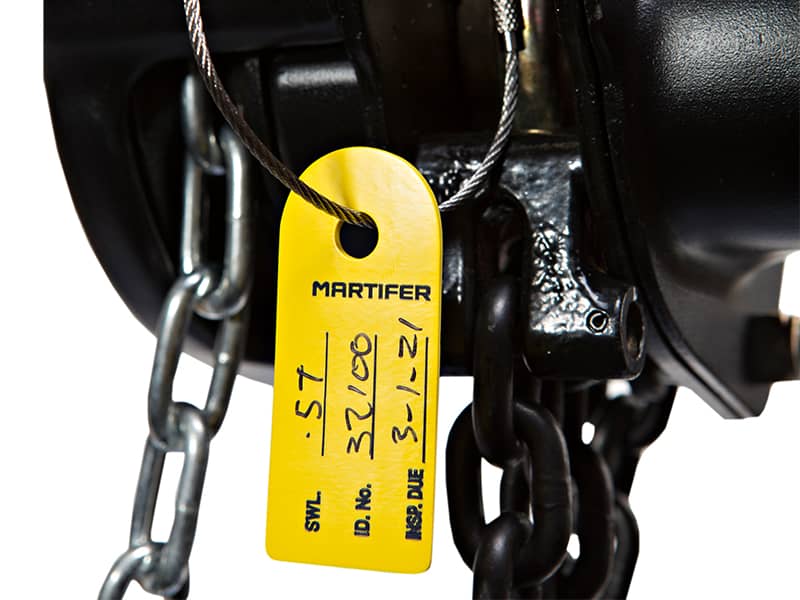 Super Tags
Super strength PVC tags for heavy equipment
The SuperTag is printed on our thickest PVC. Ideal for annual certifications and load testing, the SuperTag can be written on, stamped or punched. The SuperTag may be an effective alternative to metal tags when additional flexibility is required.
Popular applications include Equipment Identification and Next Inspection Due tags.
These can be attached using cable ties or our quick screw wire rope connectors.
Please see our product features and some popular tag layouts below. If you have any questions, feel free to contact us.
Want a quote or have a question?
Our team is happy to provide suggestions and answer any questions you may have, as well as send you complimentary product samples relevant to your needs.