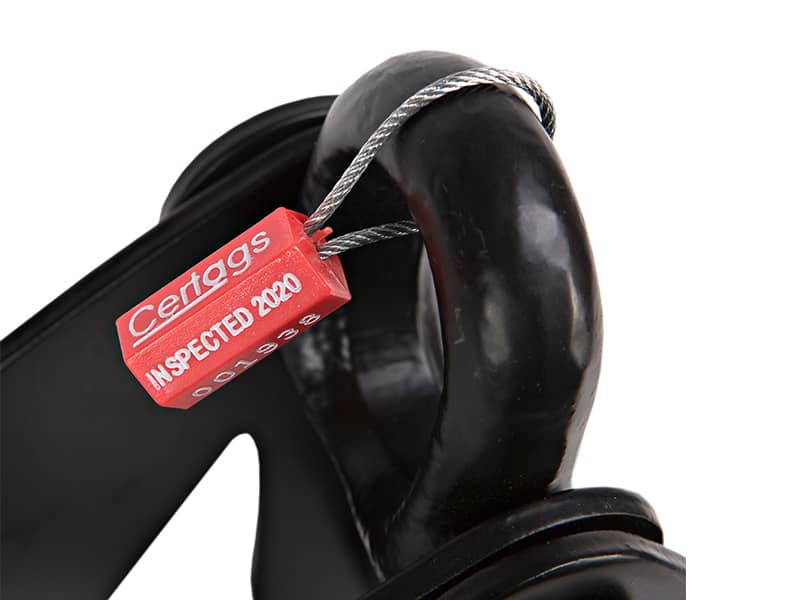 Hextags
Extreme Temperature Tags for Industrial Equipment
Durability in heavy industries is paramount, the same should go for your compliance tags. Certags Hextags are one of the toughest products available for the industrial environments. Able to withstand extreme temperatures, Hextags are made with galvanized steel wire and hardened plastic-coated locking head.
Hextags are typically printed with up to 3 fields of custom information including logos, inspection intervals, sequential numbering, and more. The locking head allows for quick application when on site.
Please see our product features and some popular tag layouts below. If you have any questions, feel free to contact us.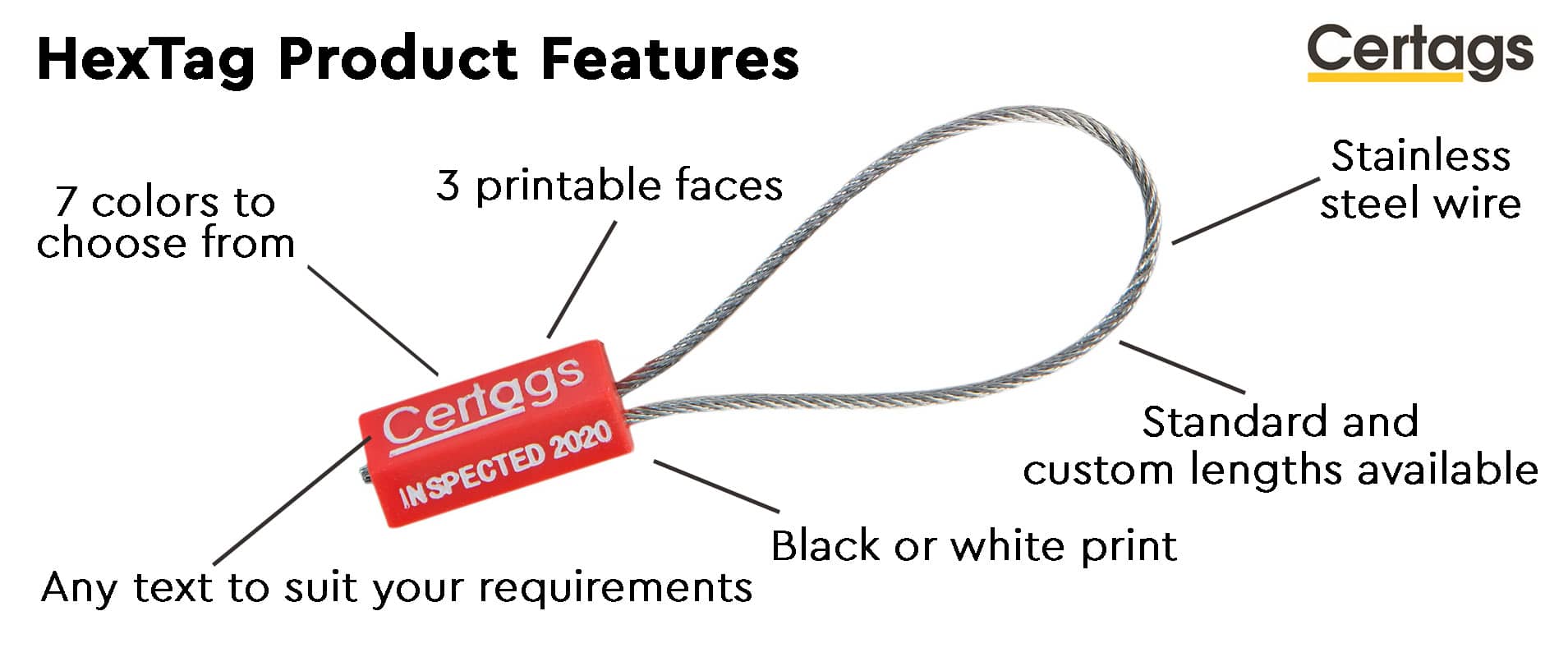 Want a quote or have a question?
Our team is happy to provide suggestions and answer any questions you may have, as well as send you complimentary product samples relevant to your needs.