Backflow Tags
Ensuring Safe and Reliable Water Supplies
Backflow tags, also known as cross-connection control tags, are visual indicators that are attached to backflow prevention devices in buildings. These devices prevent water from flowing in the opposite direction of its intended flow, which can lead to contamination of the potable water supply.
Backflow tags play a crucial role in ensuring the safety and reliability of water supplies in buildings. They provide a clear visual indication that backflow prevention devices have been tested and are functioning properly. Building owners and operators are responsible for the proper installation and maintenance of backflow prevention devices. Backflow tags help them track testing and maintenance schedules for these devices. Inspectors and other personnel can quickly identify tested devices with tags.
All of our custom backflow tags come with a complimentary label design service from our in-house graphic design team. We'll get your tag looking the way you want it! 
Do you have any questions? Get in touch with us and we will gladly answer any questions you might have.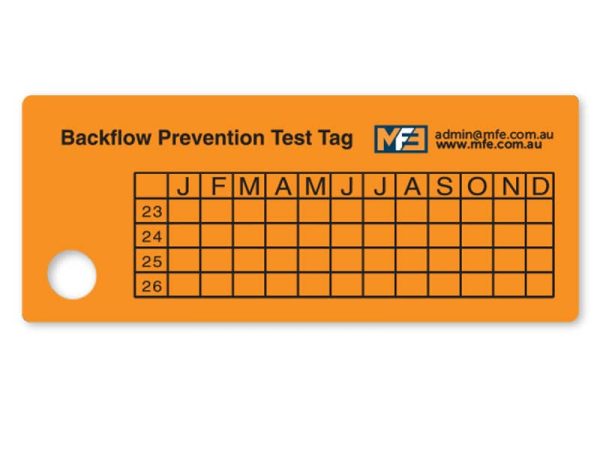 We can print any inspection tag to suit your needs.
Fill out the form below for a free sample pack of products and a chat about how we can help meet your business needs.