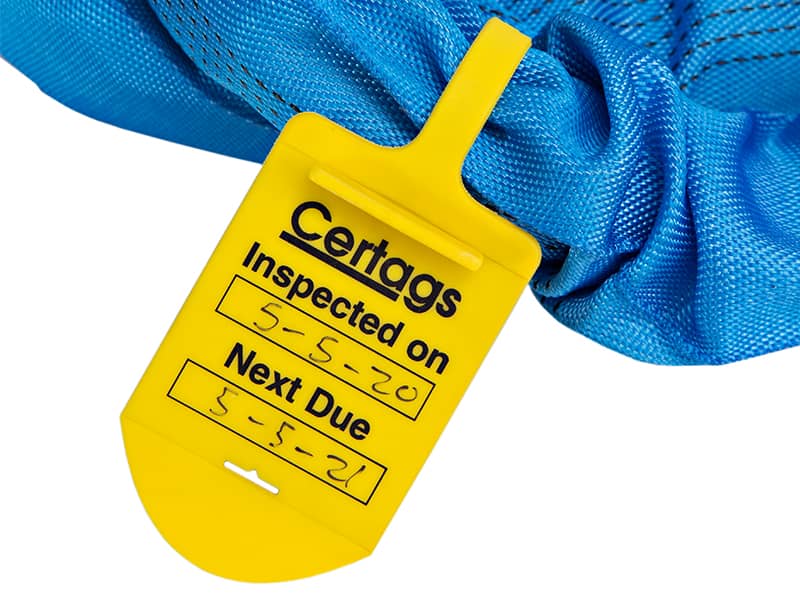 Rubber Sling Tags
Certags Rubber Tags are made from a thermoplastic rubber commonly used in the automotive industry for high impact applications such as suspension bushings. These near inscrutable tags are the ideal product for the Shipping & Marine industry when a more visible identification solution is required. Certags offers Rubber Tags blank, printed front, or printed front and back.
Popular applications include chain set and synthetic sling inspection.
Please see our product features and some popular tag layouts below. If you have any questions, feel free to contact us.
Want a quote or have a question?
Our team is happy to provide suggestions and answer any questions you may have, as well as send you complimentary product samples relevant to your needs.