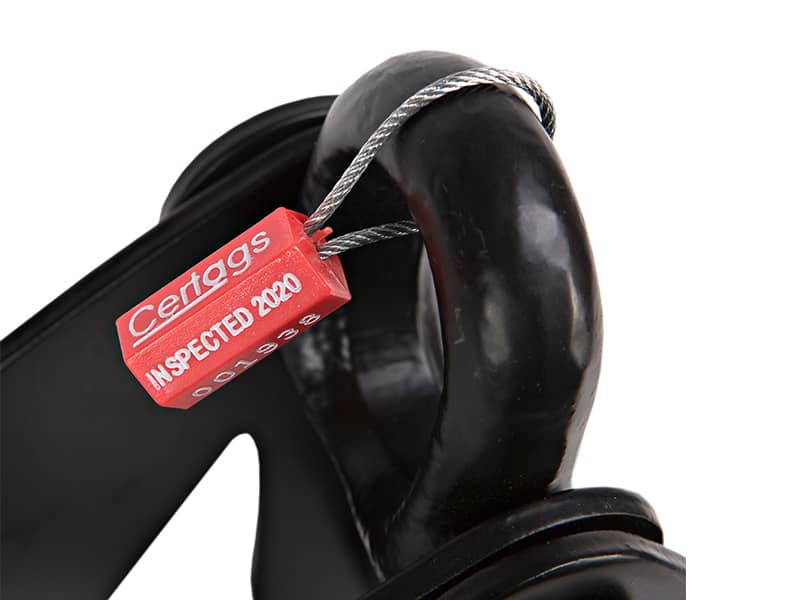 Hextags
Extreme Temperature Tags for Industrial Equipment
The Hextag is one of our most durable identification or asset management tag. The Hextag is manufactured with a stainless-steel wire and hardened plastic-coated locking head. These are made tough for equipment exposed to extreme temperatures or that work in the harshest of environments. The hex shaped tag can pack quite a bit of identification or inspection information and is long lasting on equipment including lifting chains, shackles, lifting gear equipment and more.
The pull–tight wire, locks its head in place for quick application when tagging on site. The tag is also is tamper proof, waterproof, chemical and oil resistant, for safety the tag comes in a range of colors.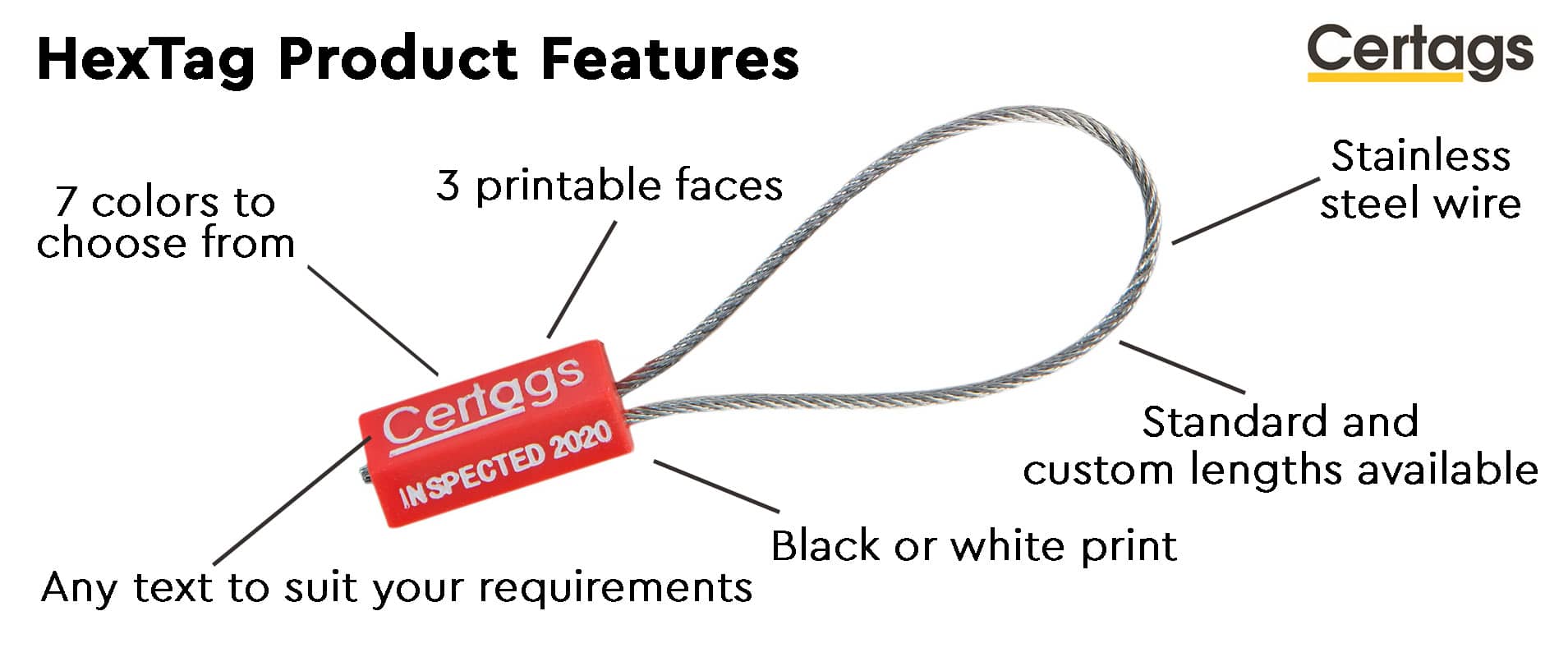 Want a quote or have a question?
Our team is happy to provide suggestions and answer any questions you may have, as well as send you complimentary product samples relevant to your needs.