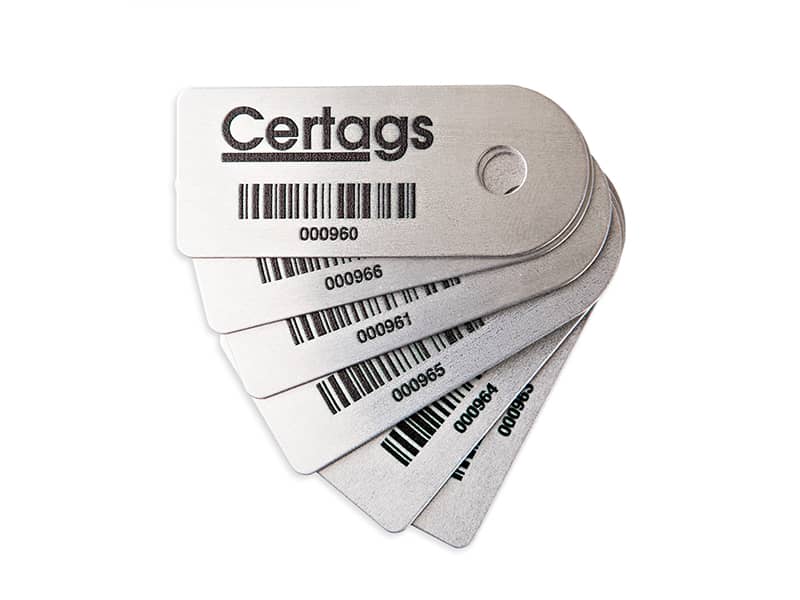 Metal Tags and Labels
Metal tags and labels serve the Oil & Gas industry in a wide range of applications. Certags can supply adhesive asset labels, adhesive to non-adhesive identification tags, and bespoke nameplates. 
We offer stainless steel and aluminium with various thickness to suit your application. Choose from laser printed or etched and filled print.  
Metal tags can be attached in the field with steel connectors, bolted onto equipment, or placed in the field with a peel and stick adhesive backing.
Please see our product features and some popular tag layouts below. If you have any questions, feel free to contact us.
Want a quote or have a question?
Our team is happy to provide suggestions and answer any questions you may have, as well as send you complimentary product samples relevant to your needs.