Renewable Inspection Tags: ZipTags
Heavy Duty Equipment Inspection Tags
Our most popular product for PPE and lifting gear inspections. With most on-shore turbines in remote areas and off-shore turbines difficult to reach, it is critical to ensure, and visibly indicate, that you're PPE certified and in date.  
Ziptags are manufactured with super-durable nylon and secured with a multi-stage, tamper-proof locking head ideal making them ideal for harsh environment of the lifting industry.  
Adding your logo increases your brand's exposure with each inspection, ensures repeat business and gives your customers the confidence that you have given your seal of approval to each inspection.
Please see our product features and some popular tag layouts below. If you have any questions, feel free to contact us.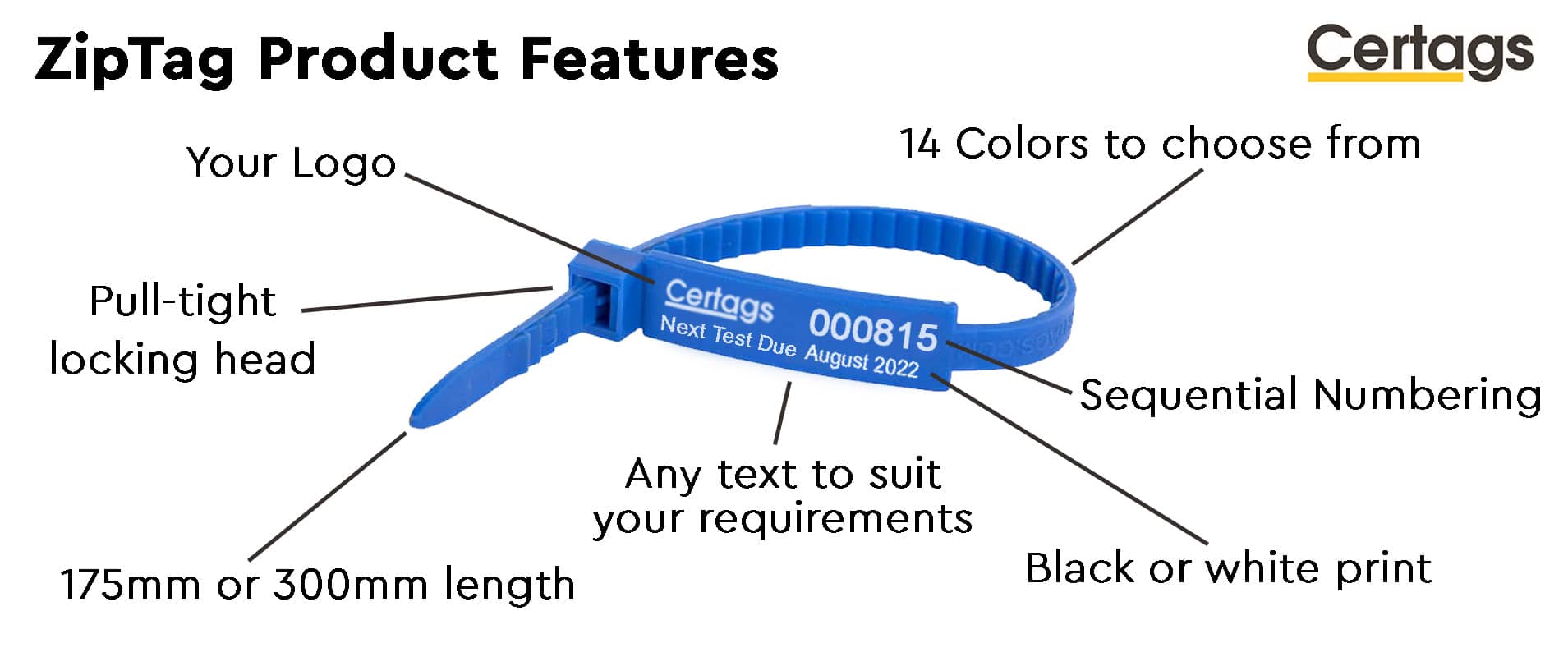 Want a quote or have a question?
Our team is happy to provide suggestions and answer any questions you may have, as well as send you complimentary product samples relevant to your needs.