Fire Extinguisher Tags
Fire extinguisher tags are an essential component of fire safety equipment that help to keep buildings and people safe in the event of a fire. These tags provide important information about the fire extinguisher, including its type, date of last inspection, and expiry date.
What information does a fire extinguisher tags or seals need to contain?
Type of extinguisher
Serial number
Model number
Inspection dates
Expiration dates
The routine service record for portable fire extinguishers consists of three crucial elements: tags, labels, and summary records.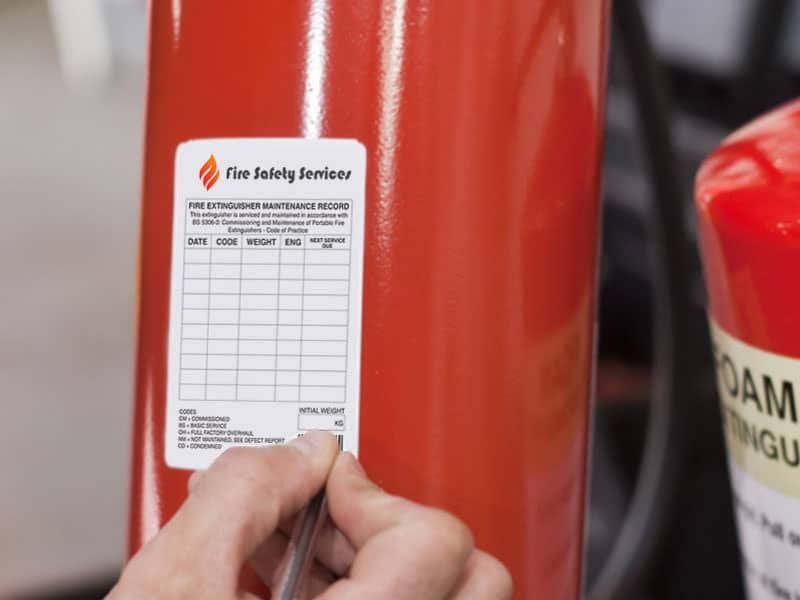 Fire extinguisher labels for branding
Fire extinguisher maintenance labels
We can print any industrial label to suit your needs.
Fill out the form below for a free sample pack of products and a chat about how we can help meet your business needs.
Market leaders in industrial labelling
Certags is a worldwide leader in supplying industrial identification, certification and inspection tags, labels and stickers for heavy industries.
By experiencing and understanding our clients' unique challenges, we can find the right tag and label solutions to keep operations running smoothly.
Tags and labels are ideal for industries and applications such as
On boats, vehicles, equipment

Construction and manufacturing

Outdoor identification 

Electrical and mechanical
Quality Branded Solutions
Identify your industrial labels with custom branding and information of your choice, made with the highest quality materials.
Water, oil, chemical and UV stable

Fade resistant

Tear and tamper resistant

Resistant to extreme temperatures, both hot and cold

Moisture resistant

Custom sizes, colours, and shapes are available on request
Still not sure if our products are suitable for your needs? Request a free sample pack and test our tags for yourself.